Features
The standard Munin Graph use RRD GRaph to display the objects to the user.
This software allow to manage the same thing but the graphs are created on the user browser by Javascript. The server keep cool and is not overloaded when a lot of graphs must be created
Installation
Install the Debian/Ubuntu package or download the source code. That's it ! The Web server must have PHP activated, and run on the Munin server. All the details are on the Installation page.
Screenshot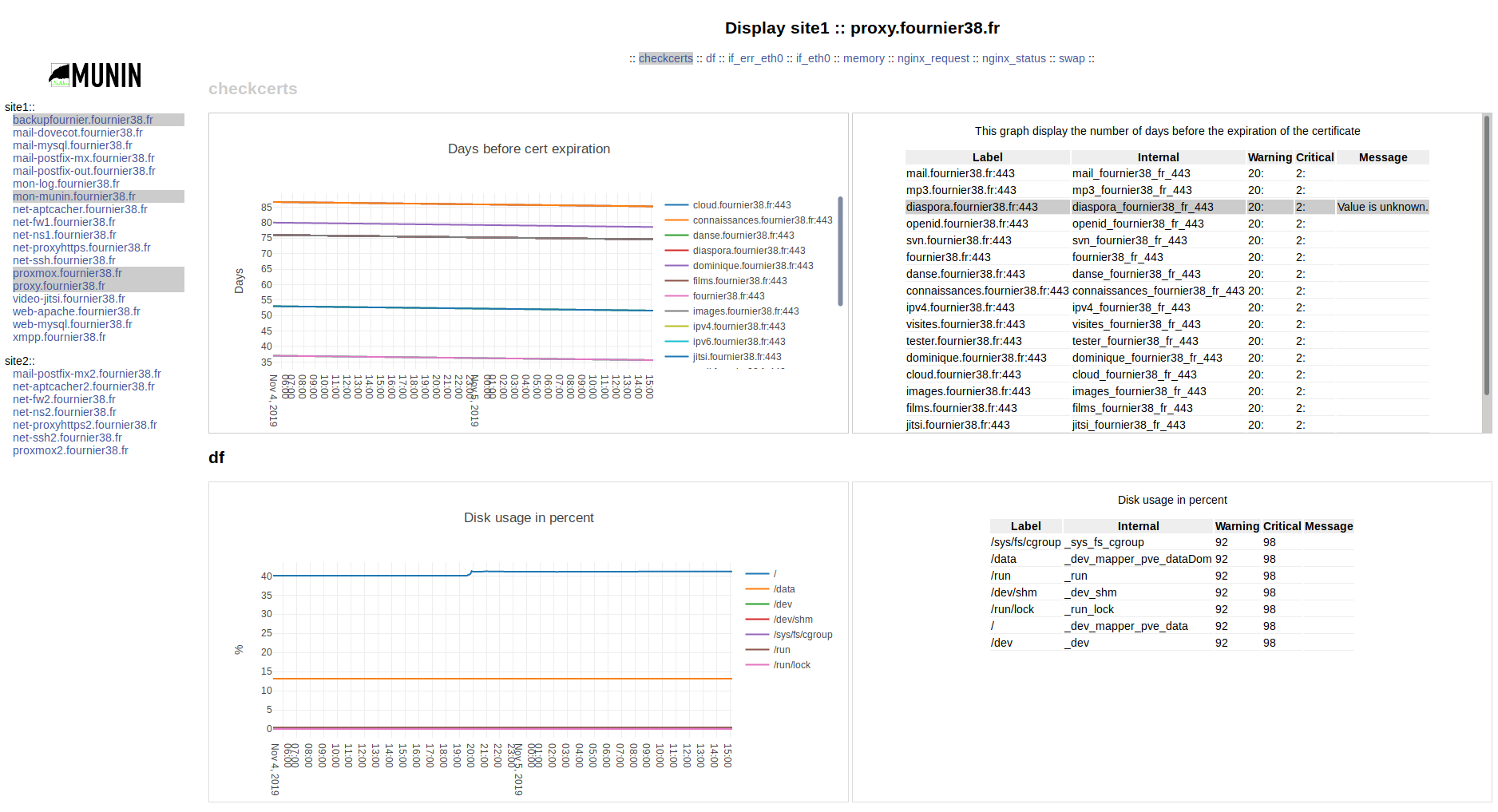 Contribute
All the source code is free and open. The licence is a BSD licence.
The SVN repository is available
Communicate
The mailling-lists will be available soon.
Use the contact form until they are active